In 2017 there were almost 2 million tourists in Iceland! It's almost a sin not to benefit from it.
Of course tourists are everywhere and everywhere there are services for them but Icelandic international tourism is relatively young as it started just around 20 years ago.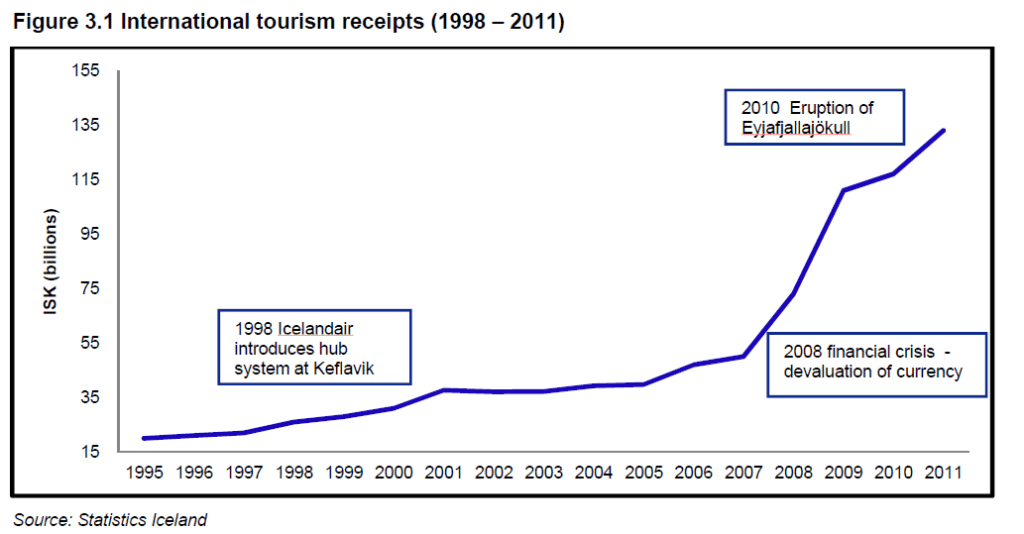 Approximately since 1998, when Icelandair introduced new international hub in Keflavik, a steady growth in number of tourists could be noticed. Yet the true incentive was Iceland's financial crisis in 2008 and hence weak condition of Krona what enabled tourists to travel really cheap across Iceland. Another milestone for Icelandic tourism boom was the eruption of Eyjafjallajokull in 2010 which put Iceland into the spotlight as the ashes of the famous volcano disorganised many flights for several days.
Even though, that Krona is strong now and the prices extortionate tourists still come since the news had already spread – Iceland is beautiful and surely worth the cost.
Icelanders are quick in identifying business opportunities and eager to engage into new ideas and always try to look on the bright side. With such attitude they'd managed to turn Iceland's dangerous volcanic land into their advantage by getting cheap energy from it and selling it to biggest companies as a service – stable servers and IT infrastructure.
They act similarly in private ventures. There's not many things that could stop them from the idea they like. If for example there's a bigger investment on stake they're simply inviting friends and family to participate. It was the case with quite popular among tourists Black Beach Restaurant (situated by the black sand beach near Vik). Owners noticed tourist boom early enough, gathered friends to participate with them and before mid 2014 restaurant was up and running.
I got chance to talk with the owners about their beginnings and got access to few backroom news.
After watching this video one may think that it was easy for locals to build a restaurant or to rearrange an old house into a hostel and start earning. It's probably true to some extent so to get a wider perspective I reached out to non-Icelandic entrepreneur that succeeded in business on Iceland.
I interviewed a Polish guy who also noticed potential in tourist sector and recently opened a company on Iceland. He's sharing lots of information about his beginning on Iceland, ways of advertising and troubles he had with setting up the company.
Actually, alongside with the tourist boom there was also a rise in number of registered companies especially in service sector. During years 2010-2011 there had been approx. 50 new companies established annually, in years 2015-2016 it's already 300 new companies yearly). Most popular sectors are:
– hostels, hotels, so also construction companies
– car and campers' rental companies, so also insurance companies and garages
– tour operators, carriers, guides and pilots
– restaurants, so also local food suppliers
– extreme tours, so also rental of specialised touristic equipment
And also all kinds of souvenirs, both local – knitted socks or sweaters (lopapeysa – the famous one from original sheep wool), and imported from China – all sorts of small gifts. Best if it's somehow connected with Thor (god of thunder in Norse mythology) or Vikings. Postcards or popular chewing gum (created by an architect who said he has more profit from them than architectural projects in recent years).
Everything that tourists can take with them as a keepsake.
That's also another example showing that Icelanders eagerly cultivate what's theirs and not foreign.
As a matter of fact, McDonald's learned it the hard way and now there are no BigMacs in Iceland among other things due to high import costs. Icelandic proud alternative – Metro overcame some of McDonald's cost issues by sourcing food locally and became the only burger-chain-restaurant on the market.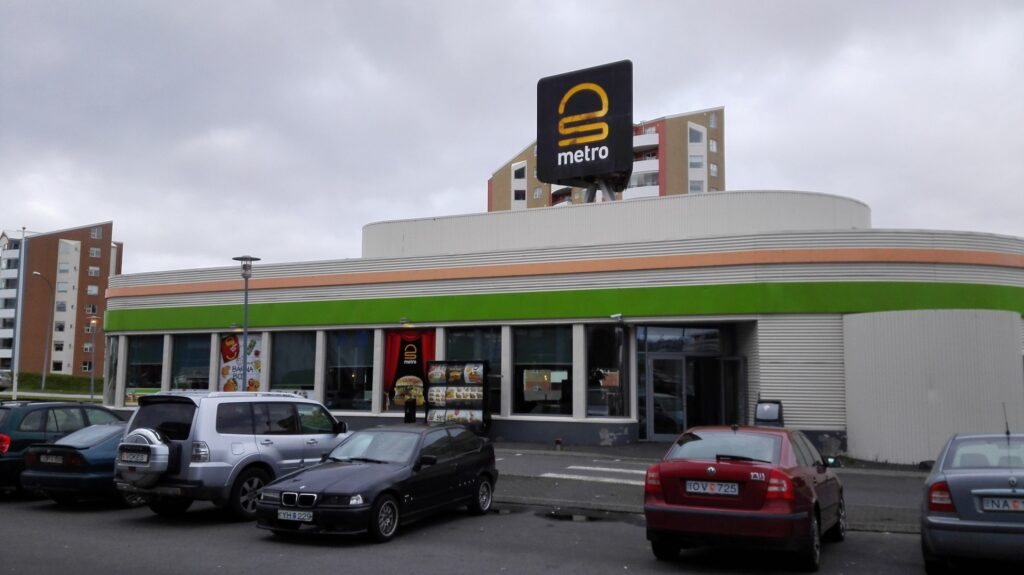 A lot of tourists has already been to Iceland, also lots of companies has already profited from their presence. Yet tourists are still coming in great numbers and companies are still being established to serve them. Maybe you can be part of it.