Iceland is expensive. Of course not so much if we live and work there but still.
Our situation depends on two factors: where we live and what we do. Naturally, costs of living in Reykjavik are much higher than in smaller towns but so are the salaries. Pattern as everywhere.
Accomodation
Renting a flat
The average rent for a studio, one-bedroom apartment (30m2) in Reykjavik is around 130.000 ISK ($1.250 and €1.070) per month. Similar apartment in southern part of Iceland costs 2/3 of this price and in West fjords ½ the price. In Akureyri (so second biggest city) prices are like in the south – constitute 2/3 of Reykjavik's prices.
The rent for two-bedroom apartments (around 50-60m2) in capital starts at 200.000 ISK ($1.900 and €1.650) per month. And is similarly to studios' prices cheaper in other parts of the country.
For actual prices check here http://fasteignir.visir.is/#rent or here http://www.mbl.is/fasteignir/leiga/. And for calculation of square meter price here https://www.skra.is/um-okkur/frettir/frett/2017/11/17/Upplysingar-um-leiguverd-ibudarhusnaedis/.
Recently the prices went up even higher since a lot of landlords switched from long term rent to short lease by using eg. Airbnb for tourists. Those who stayed on the long-term market could in result raise their prices as the competition decreased.
Besides, the prices of Airbnb rates also skyrocketed. Actually as the journalists from The Reykjavik Grapevine newspaper say Iceland has the highest rates for Airbnb accommodation in the world! Around £112 per night. Worth mentioning that Sweden being second is way cheaper (£82 per night) or 3rd Andorra (£79 per night).
What's even more interesting, Icelandic law forbids Icelanders to rent out their homes on Airbnb for more than 2 million ISK and for more than 90 days per year. But that gives more than £112 per night, since 2 million ISK/90days gives on average 22.222 ISK per night whereas £112 is only over 15.000 ISK. That gives even more space for overuse and margin to retain 1st place.
Buying a flat – mortgage
With sky high rental prices, monthly instalments for mortgage look really tempting. There are two slight problems – we need to have approx. 20% of own contribution and we need to pass bank's verification. Since the crisis in 2008 banks are more strict and often require almost pristine credit history and very good employment conditions.
It costs 22.400.000 ISK ($215.000 and €179.000), 20% is 4.500.000 ISK ($43.200 and €35.900) so that's what you need to put in first to get from bank remaining 17.900.000 ISK ($172.000 and €143.000). Depending on the type of mortgage you choose you have to pay from 84.000 ISK ($810 and €670) to 105.000 ISK ($1010 and €840) per month.
84.000 ISK or even 105.000 ISK is almost half of what landlords call for their rent! Most difficult is to come up with the 4,5 million to start, though. You can get extra loan for 2 million ISK and pay additional 23.000 ISK ($220 and €180) per month for that.
Buying a property in Iceland
It's worth noting that if considering buying a real estate for ourselves (as a private individual) then we either need to be an Icelandic citizen or have our legal residence in Iceland. Same in terms of companies – both with limited and unlimited liability, it's again either an Icelandic citizenship or an individual domiciled in Iceland for at least 5 years. In terms of corporations – 4/5 of the share capital must be owned by Icelandic citizens.
For residents and legal entities domiciled outside EEA or EFTA it's more complicated. Large scale investment project can count on exemptions from restriction via standard clauses in an investment agreement with the Minister of Industry and Commerce.
Icelanders do their best to protect their land and estates from being owned by outsiders. Good, it's not a big country after all.
Everyday expenses
Costs of food
Icelandic prices of food, both in restaurants and in general, are surprisingly high. It's because of Iceland's small population and thus the small market with not much competition. Also, employment costs are very high.
Personally I used to spend 40.000 ISK ($380 and €330) on food per month while living in the south. 14.000 ISK for breakfast and supper products, 18.000 ISK for lunch and 8.000 ISK for snacks. What I observed is that meat, yellow cheese, tea and seasonings are extremely expensive:
Gouda cheese – 500 ISK
Sausages 10 pcs – 775 ISK
Beef meat – 1900 ISK
Tea – 200 ISK
Coffee - 860 ISK
But fish and vegetables are cheap 🙂
Tuna in can – 190 ISK
Salmon – 2500 ISK
Bananas 10pcs. – 350 ISK
Cocktail tomatoes – 400 ISK
Lettuce – 300 ISK
Red paprika – 150 ISK
Pasta – 400 ISK
Tomato sauce – 300 ISK
Eggs 10pcs. – 650 ISK
Peanut butter – 270 ISK
Bread – 250 ISK
Milk – 700 ISK
Cereals – 700 ISK
Can of beer 500ml - 290 ISK
Food prices are similar in every region but the selection of products in the capital might be bigger though.
If you'd like to check prices of food for families check this website http://www.ums.is/reiknivelar/framfaersluvidmid/
Costs of living in the city
In terms of eating out, prices are again quite high but luckily there's no rule of tips as they are included in the service.
Some examples of prices in the Reykjavík area:
Getting from the Keflavik Airport to Reykjavík by bus costs around 2.700 ISK
Going to the movies costs around 1.600 ISK
A beer in a bar costs around 1.500 ISK
A bottle of wine in a restaurant costs from 2.300 ISK upwards
Dining out starts with 2.500 ISK and upwards
The price of petrol is 200 ISK per litre
So on average a single person in the capital spends approximately around 150.000 ISK ($1.450 and €1.230) per month on food, clothes, entertainment, medical expenses, transport, communication and other services.
Salaries
To have a full picture we shall add average income to calculated expenses.
An average salary of a general worker (eg. cleaner) and also the minimum salary is 280.000 ISK ($2.700 and €2.300) per month, for a skilled worker (eg. chef) it's 450.000 ISK ($4.300 and €3.700) and for a professional (eg. architect) 850.000 ISK ($8.100 and €7.000). Given amounts are before tax (36,94% for salaries up to 655.850 ISK monthly; if salary is higher the tax is 46,24%).
What's left - savings
To wrap up.
First case – single semiskilled worker renting studio
Renting a studio in Reykjavik = 130.000 ISK ($1.250 and €1.070) per month
Groceries, clothes and city life in Reykjavik = 150.000 ISK ($1.450 and €1.230) per month
Total expenditures = around 280.000 ISK ($2.700 and €2.300) per month
Average salary in capital = 450.000 ISK ($4.300 and €3.700) minus tax = 322.746 ISK
SAVINGS = 42.000 ISK ($390 and €340)
Second case – couple of professionals paying off two-bedroom flat
Mortgage instalment for 2-bedroom flat in Reykjavik =200.000 ISK ($1.900 and €1.650) per month
Groceries, clothes and city life in Reykjavik for two = 250.000 ISK ($2.400 and €2.030) per month
Total expenditures = around 450.000 ISK ($4.300 and €3.700) per month
Average salary of a professional in capital = 850.000 ISK ($8.100 and €7000) minus tax gives around = 561.254 ISK times two = 1.122.508 ISK
SAVINGS = 700.000 ISK ($6.850 and €5.600)
Summing up, depending on many factors the costs of living in Iceland can constitute from 40 to 90% of earned salaries! Reykjavik life is no picnic, that's why lots of people lives in Reykjavik area or Selfoss (50km away) and commutes every day.
Knowing how much does it cost to live on Iceland let's see what this beautiful country has to offer:
Safety
Iceland for last 6 years had been the most peaceful country in the world out of 162 countries (according to Global Peace Index). This index looks at things like violent conflict, violent crime rates, freedom of the press, willingness to participate in wars, and political corruption. It's true as there are no problems related to violence or drugs on the streets. Police is trusted as the corruption rate is really low. The whole Icelandic way of living is founded on tolerance and mutual trust.
Education
The Icelandic education system has its roots in the Danish equivalent. There are four levels of education: pre-school, compulsory, upper secondary and higher education. Where only two middle levels are free.
Pre-schools can be attended from the age of 12 months to 6 years. The majority of Icelandic children attend pre-school and the fees are heavily subsidised by local councils.
Mandatory education starts at the age of 6 and lasts till 16. It includes compulsory education which is organised in a single structure system, where primary and lower secondary education form a part of the same school level.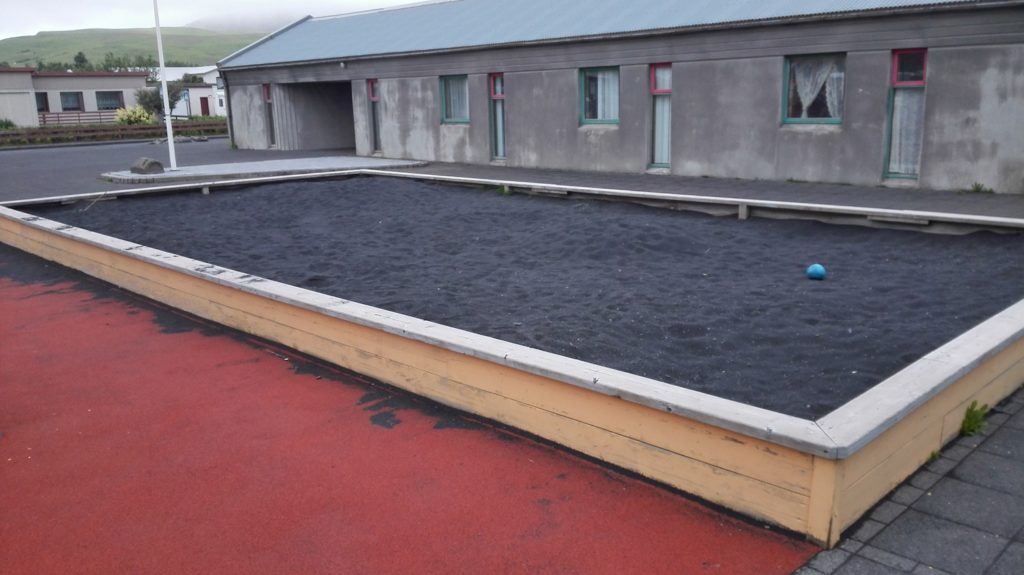 Upper secondary education is not compulsory, but anyone who has completed compulsory education has the right to enter a course of studies in an upper secondary school. Students are usually 16-20 years of age. In state universities there is no tuition fees (only registration fees).
The Icelandic education system is founded on the principle of equality; everyone should have equal opportunities to get an education.

Society
Most young people in Iceland acquire master degrees and many of them choose to study abroad as a part of their higher education. When studying abroad the students pick up cross-cultural and disciplinary competences, that adds value in they work, when they return as qualified labour to the Icelandic labour market.
Icelanders are highly computer literate and are known for being early adopters of emerging technologies. They are keen users of social networks and have the most Internet users per capita in the world.
Icelandic society is the least racially mixed – almost 300 thousand people of Iceland's 320 thousand residents (over 93%) are Icelanders. Another biggest group consists of Polish minority – 3% of Icelandic population. Despite only few foreigners living in Iceland, Icelanders are culturally aware and tolerant.
Icelandic economy is one of the most productive in the world, and Iceland itself is considered to be one of the greenest countries on the planet due to use of vast renewable energy resources.
Let's see what a working mother may say about living in Iceland.
Health
The Icelandic medical care system is of high quality, and good medical treatment is available if needed. The medical system covers the expenses of the residents, however, outside the largest cities there are only a limited number of services available.
Work life balance
Icelanders work long hours since they like to have their tasks finished. That's why it's a challenge for them to find a work life balance. That's why they like to combine business with pleasure. Very often business partners are invited to family dinners, which are seen as a form of entertainment.
Activities
Even though Icelanders don't have much time off they are very keen on sports. Apart from well known activities like football and crossfit Icelanders have some unique and surprising hobbies. For example, every Icelander knows how to swim (connected with living on an island?) and during winter they love to drive snowmobiles on glaciers (there are even special fuel tanks hidden under the snow every few kilometres so that they can enjoy longer rides. Also, it's a country where golf is enormously popular despite strong winds. From less demanding activities we've got salmon river fishing or lying in hot rivers and tubs.
By having such a beautiful nature it's very tempting to go hiking or for some to go running. And it wouldn't be anything wired if not very difficult terrain. But actually such a terrain is perfect for ultra marathoners to train. I also tried my hand but on way shorter distance of 10 km and it was demanding - sandy beach, up the hill, uneven terrain and down the hill, and all the way heavy rain, fog and strong wind. True Viking conditions.
Happiness
According to the World Happiness Report 2017, Iceland is the third happiest country in the world, meaning that the people are satisfied with their lives. The data is based on research collected by economists and scientist analysing the factors that make people feel satisfied. Data points include life expectancy, freedom to make life choices, and social support.
Equality
In the old days the men went out to fish the sea and women took care of business on the land. Leaving them with the earthquakes and volcanoes, months of darkness and light. Equality between men and women prevails since the beginning of the country. Iceland is a leader in gender equality among 136 countries. Thus, Iceland is one of the world's best places to work as a woman, where high education, health care, and equality is prioritised. Women are strongly represented in managerial position, boards and the Parliament.
Services
Again, it's a very computerised society. There's a lot of online facilitations that ease people's lives, eg. websites like www.island.is or www.skra.is that help with unregistering from Icelandic jurisdiction which next is directly sent to your bank. No papers, no queues, no hassle! Simple and effective.
Icelanders are also known as one of the world's top 'plastic payers' as on Iceland one can pay with credit card almost everywhere.
Transportation
The fact that 2/3 of Icelanders live in Reykjavik and adding to it Iceland's harsh nature and difficult terrain there's no wonder that transport infrastructure is developed mainly in the Greater Reykjavik. People get around mostly by cars or use domestic flights when travelling between larger towns as there are no public railways in the country.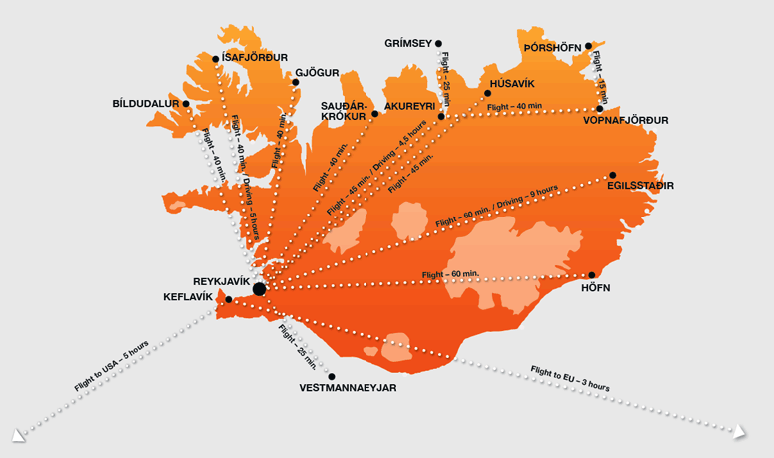 Food
Great thing about Icelandic food is the fact that Icelanders use renewable energy in food production, what together with the clean nature of land and sea gives truly healthy products.
Language
Partially because of Icelandic small population and partially due to former Danish influence a movement of language purism rose, and now it's the dominant linguistic policy in the country. Icelanders try not to adopt foreign words for new concepts, they're rather opting instead to create new blends from old words. That's how there's útvarp not radio and lögreglan not police.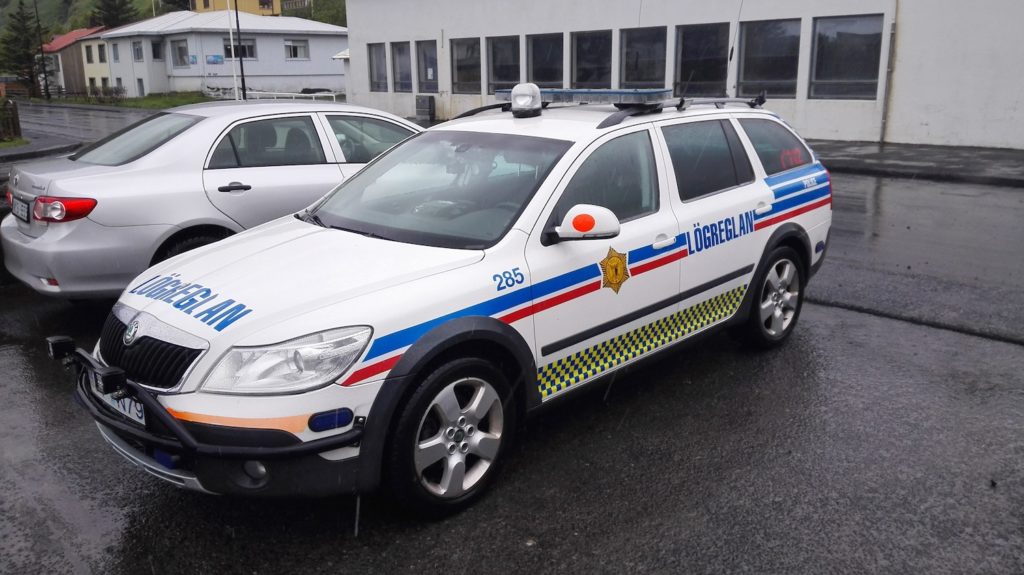 As presented there's number of reasons to move to Iceland but at the same time our numbers need to add up.