Iceland is a tiny island somewhere far away on the Atlantic Ocean close to Greenland . Their consumer market is also really small. And on top of that they have their own national language that almost no one knows. All that doesn't sound like the best place to do business.
So why should I think about opening a company here?
In 2017 there were almost 2 million tourists in Iceland! It's almost a sin not to benefit from it. Of course tourists are everywhere and everywhere there are services for them but Icelandic international tourism is relatively young as it started just around 20 years ago.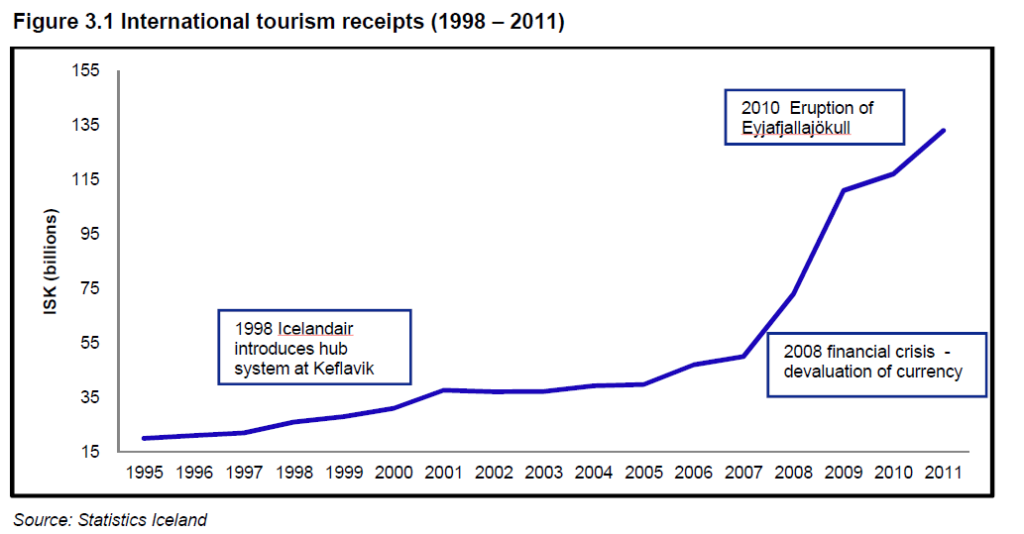 Approximately since 1998, when Icelandair introduced new international hub in Keflavik, a steady growth in number of tourists could be noticed. Yet the true incentive was Iceland's financial crisis in 2008 and hence weak condition of Krona what enabled tourists to travel really cheap across Iceland. Another milestone for Icelandic tourism boom was the eruption of Eyjafjallajokull in 2010 which put Iceland into the spotlight as the ashes of the famous volcano disorganised many flights for several days.
Even though, that Krona is strong now and the prices extortionate tourists still come since the news had already spread - Iceland is beautiful and surely worth the cost.
Icelanders are quick in identifying business opportunities and eager to engage into new ideas and always try to look on the bright side. With such attitude they'd managed to turn Iceland's dangerous volcanic land into their advantage by getting cheap energy from it and selling it to biggest companies as a service -
stable servers and IT infrastructure
. They act similarly in private ventures. There's not many things that could stop them from the idea they like. If for example there's a bigger investment on stake they're simply inviting friends and family to participate. It was the case with quite popular among tourists Black Beach Restaurant (situated by the black sand beach near Vik). Owners noticed tourist boom early enough, gathered friends to participate with them and before mid 2014 restaurant was up and running. I got chance to talk with the owners about their beginnings and got access to few backroom news.
After watching this video one may think that it was easy for locals to build a restaurant or to rearrange an old house into a hostel and start earning. It's probably true to some extent so to get a wider perspective I reached out to non-Icelandic entrepreneur that succeeded in business on Iceland. I interviewed a Polish guy who also noticed potential in tourist sector and recently opened a company on Iceland. He's sharing lots of information about his beginning on Iceland, ways of advertising and troubles he had with setting up the company.
Actually, alongside with the tourist boom there was also a rise in number of registered companies especially in service sector. During years 2010-2011 there had been approx. 50 new companies established annually, in years 2015-2016 it's already 300 new companies yearly). Most popular sectors are: - hostels, hotels, so also construction companies - car and campers' rental companies, so also insurance companies and garages - tour operators, carriers, guides and pilots - restaurants, so also local food suppliers - extreme tours, so also rental of specialised touristic equipment And also all kinds of souvenirs, both local – knitted socks or sweaters (lopapeysa – the famous one from original sheep wool), and imported from China – all sorts of small gifts. Best if it's somehow connected with Thor (god of thunder in Norse mythology) or Vikings. Postcards or popular chewing gum (created by an architect who said he has more profit from them than architectural projects in recent years). Everything that tourists can take with them as a keepsake.
That's also another example showing that Icelanders eagerly cultivate what's theirs and not foreign. As a matter of fact, McDonald's learned it the hard way and now there are no BigMacs in Iceland among other things due to high import costs. Icelandic proud alternative - Metro overcame some of McDonald's cost issues by sourcing food locally and became the only burger-chain-restaurant on the market.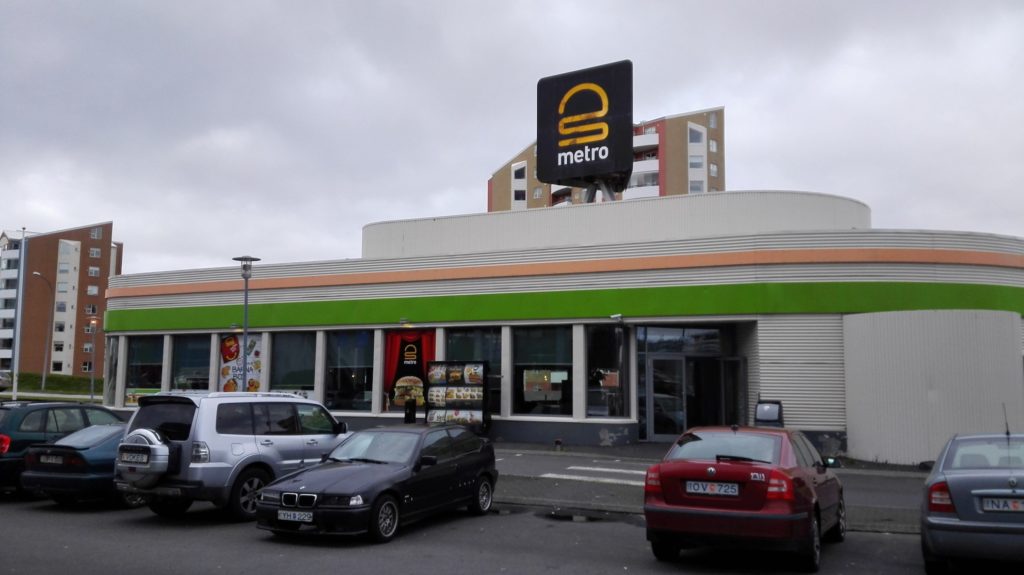 Local market
If we concentrate ourselves only on the number of prospective receivers/buyers in Iceland it's indeed not overwhelming - 320 thousand inhabitants is not the same as 2 million tourists every year - unless we're the only milk producer in the country ;). And that comment exactly shows the true beauty (business-wise) of this country – because of such a small population and limited labour force, competition almost doesn't exist (and if does, there's still a lot of space for others). Imagine, there's only 320.000 people on Iceland but what if almost all of them would buy from you due to lack of alternatives? That's the thing with many food producers. Companies like MS in dairy products or SS in meat preparations have almost a monopoly. And that's despite the taste.
A bit of nationalism in business
Relatively recently (cause in 1944) Iceland liberated itself from Danish protectorate. They are in the middle of the ocean in between two continents with great influence of English language. And it's a small country with small population, yet they do have their own language.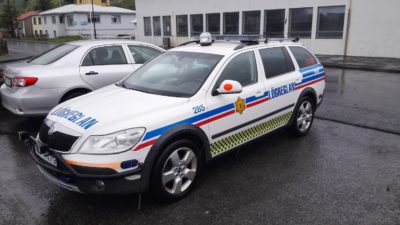 Luckily they're also open and they eagerly welcome everything that's new or unknown (especially if they don't have Icelandic counterpart). There's one more reason for their openness - they're not self-sufficient. Being an island with limited resources of land, people and material forces them to be open. As a consequence they import a lot, paradoxically from Denmark, but also from Norway, Germany, USA or China.
It starts to explain things. As much as they are concerned about preserving their language against all odds, similarly they act about home made products or local companies. That's why they've got Menu and not McDonald's, Lögreglan not Police and (my favourite) Leðurblökumaðurinn not Batman 😉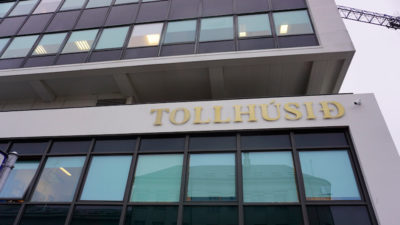 Great. Now we know a little bit more about Icelanders but what does is mean for us?
Does it mean that first thing we should do before any business attempt on this market is signing up for Icelandic language course?
Not only language
Surely it would be an asset but luckily it's not necessary as almost all Icelanders have a very good command of English. It's mainly due to 40,000 US troops that were stationed in Iceland during II world war (and stayed till 2006), secondly because of TV programmes in English (only with Icelandic subtitles) as well as because now it's taught in schools as a primary foreign language (together with Danish) and is present everywhere from Internet to manuals of various equipment.
It's more about small things, like Icelandic domain (.is) or using Icelandic words on posters or in Facebook ad campaigns.
As much as it's worth to ensure an Icelandic version of our website, it is expensive! At least, from my regular domain supplier. Luckily I found an Icelandic source of domains where you can obtain one for reasonable price – www.isnic.is. Sometimes there are problems with redirecting hosting, so here's a link for local cheap hosting provider - https://x.is/.
To use Icelandic phrases we can either hire a translating company or for a start ask someone on Facebook or look for students. The truth is, all Icelanders know English so such acts should be perceived as fawning until we start to get documents in Icelandic. That's where we should re-think a long-term cooperation with a translator or language course.

International mindset
Actually, the tendency is reversed – it's Icelanders who strive for customers and foreign companies' attention. They are heading towards Canada or States with their projects. They are looking for investors from across the water encouraging them with numerous tax and financial credits. Thus, everything depends on offered services or products but there shouldn't be any problems with running your business in English. Nevertheless, knowing their tendency of choosing Icelandic over foreign it's wise to look for local equivalent and the demand for it as well check interest in our products before we ship them.
Need for improvement or implementation
Another thing that results from limited labour force is the fact that there is still a lot of sectors that could be improved. For example, the infamous norm in Iceland is long awaiting time for… everything. From products to services, from repairs to receiving letters and parcels. And it's not agreed upon, it's always way later than agreed delivery time. It's of course because of the lack of manpower so Icelanders somewhat accept that but surely they would appreciate an improvement.
Also many areas haven't been explored yet. There's still quite a long list of products that you cannot get in Iceland what forces people to import it and pay additionally high custom fee and taxes. Some world famous brands still haven't step into Icelandic market giving us a possibility to open franchise or a branch. That is the case, for instance, with BOSE which products you won't find in Icelandic shopping malls. Recently, the opening of Costco supermarket (mainly with products from UK) in Reykjavik was quite of a shock among Icelanders. Few have been complaining but all wanted to take a look. And that's a typical behaviour of Icelanders – they are fine with their traditional solutions and habits but when shown something new they switch really quickly.
IT paradise
Moreover, stable and cheap energy plus top of the notch IT infrastructure and server solutions attracts investors and entrepreneurs from IT sector. According to the ICT Development Index Iceland is ranked 3rd in Europe and 4th worldwide with highest IDI performance and also 1st in Europe with energy infrastructure according to IMD World Competitiveness Yearbook. That makes Iceland one of the best places for IT projects. No wonder lots of biggest corporations have their Data Centers (storage and disaster recovery) on Iceland. What's more, the collaboration of business sector with educational and research institutes works perfectly and have already gave lots of innovative fruits. That's another area to investigate.
Therefore it's also a cunning idea to consider having the headquarters in Iceland, while offering services and products to other countries. Quite a combination, but taking the cheap energy and great IT development plus knowing that Iceland has been acclaimed the best place to test apps and new technologies it's not senseless. Icelanders are not only keen on new technologies and quick at adapting them but are also perfectly situated to be testers, to gather opinions and refine details. Especially, bearing in mind that they are often studying and taking first jobs abroad – USA or Denmark, Norway and bringing knowledge, behaviours and observations from there.
Start-ups
And that's exactly what Icelandic young entrepreneurs, especially start-upers are aware of. They think globally from the very beginning. They know that if their idea succeeds on Icelandic market it also should in USA and Europe. It's kind of business incubator before further expansion. The exact scenario was used by Bungalo.com project. It's a website that eases renting out summer houses on Iceland. Haukur Guðjónsson (the owner) made an expansion onto Danish market and succeeded again. Now there are plans to make a move towards Canada.
Biggest Icelandic companies
Among biggest Icelandic companies famous worldwide there are 66°North (outdoor clothing), Blue Lagoon (geothermal park), Icelandair (air and hotel chain), mentioned earlier MS Iceland Diaries (cooperative of 700 dairy farms and the producer of the most popular Skyr yoghurt), Samskip (container shipping company), Hagar (retail company that owns Bonus (budget groceries store) and Hagkaup (supermarket chain)), Egills (producer of most popular alcohol Brennivin, and Apelsin the soft drink), Eimskimp (transportation company), Simmin (telecommunication company), and WOW air (Icelandic cheap airlines).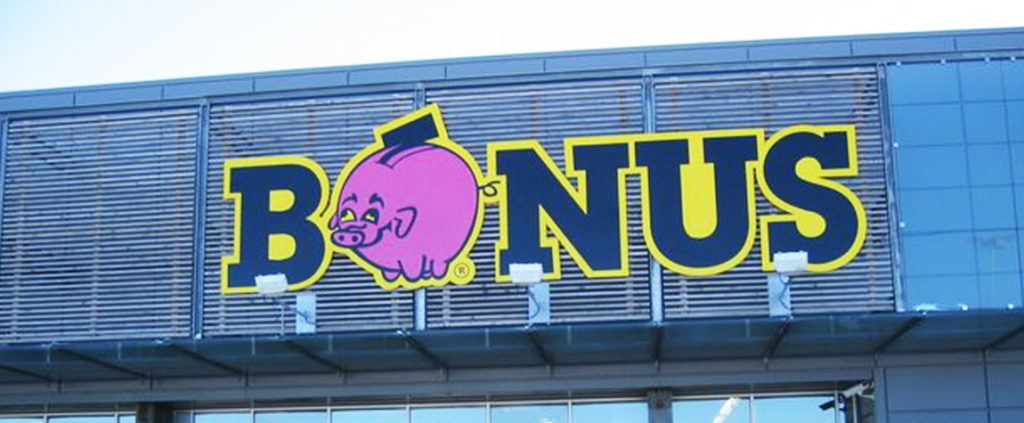 Therefore, Iceland may be tiny, with small consumer market. They may be on exile somewhere in between continents. And they may have their difficult language. BUT it's definitely a great country to run business for a number of reasons.